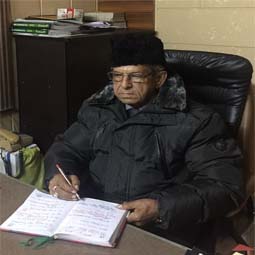 From The Manager/Secretary Desk
Dear Parents
I extend a very warm welcome to the students seeking admission in this highly prestigious institute which is imparting quality
education since 1980. Making the children read and write is not only our aim, but we are committed to develop their personality, give them education of the highest standard and to prapare them for the higher education. I feel proud to say that st. Sai School is providing an excellent platform for the students to give vent to their hidden talents and it is reflected by the journey of the school from infancy to the present state of vibrancy.
I wish you all a prosperous future with a right decision.